Introduction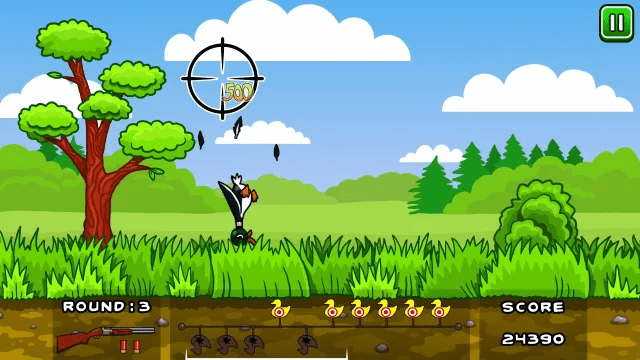 Duck Hunt is a beloved classic video game that has entertained gamers for generations. In this comprehensive article, we'll explore the game's description, controls, gameplay, tips and tricks, game developer, supported platforms, and how to play the unblocked version. We'll conclude with an overview of what makes Duck Hunt a timeless and enjoyable gaming experience.
Game Description
Duck Hunt is an iconic shooting game initially released by Nintendo for the Nintendo Entertainment System (NES) in 1984. In this game, players step into the shoes of a hunter and aim to shoot down ducks as they fly across the screen. With its simple yet addictive gameplay, Duck Hunt has remained a classic and cherished game over the years.
Game Controls
Mastering the game controls is essential for accurate shooting in Duck Hunt. Here are the basic controls:
Zapper (Light Gun): In the original NES version, players used the NES Zapper, a light gun peripheral, to aim and shoot at ducks. In digital versions or emulators, you can use your mouse as a pointer and left-click to shoot.
How to Play Duck Hunt?
Objective: The primary objective in the game is to shoot down ducks as they appear on the screen. Each round consists of multiple ducks, and you must meet a target score to advance.
Duck Variations: Ducks come in various patterns and speeds, making each round progressively challenging.
Ammunition: You have a limited supply of shots for each round, so aim carefully and conserve your ammunition.
Dog Companion: After each round, a hunting dog retrieves the fallen ducks. The dog's reactions can be a source of amusement or frustration for players.
Tips and Tricks
Aim Ahead: To successfully hit ducks in flight, aim slightly ahead of their current position to account for their movement.
Timing Matters: Ducks change direction and speed, so wait for the right moment to take your shot.
Accuracy Counts: Accurate shots earn more points, so focus on hitting ducks cleanly.
Practice: Like any skill-based game, practice is key to improving your shooting accuracy.
Game Developer
Duck Hunt was developed by Nintendo, one of the most renowned and influential video game companies in the world. The game's simple yet engaging design contributed to Nintendo's success.
Supported Platforms
Duck Hunt, in its classic NES form, is not available on modern iOS and Android platforms as it was originally designed for the Nintendo Entertainment System (NES) and has not been officially ported to mobile devices. However, there are various Duck Hunt-inspired shooting games and apps available for iOS and Android that aim to recreate the nostalgic experience of the classic game. These alternatives can be found on the respective app stores, allowing players to relive some of the duck-hunting fun on their mobile devices.
How to Play Unblocked
Accessing the unblocked version of Duck Hunt is typically straightforward, as it's often available on web-based game sites or through emulators. Here's how to play unblocked:
Visit Unblocked Game Sites: Search for unblocked game websites using your preferred search engine.
Access Duck Hunt: Find a reputable unblocked game website that offers Duck Hunt. Click on the game to start playing.
Enjoy Uninterrupted Gameplay: You can now relive the classic the game experience without any restrictions.
Conclusion
Duck Hunt stands as a timeless classic that has entertained gamers for decades. Developed by Nintendo, this simple yet addictive shooting game captures the essence of fun and challenge. Whether you're aiming to beat your own high score or reliving fond childhood memories, Duck Hunt's enduring appeal ensures that it remains a beloved piece of gaming history.
So, grab your virtual shotgun, take aim at those elusive ducks, and enjoy the nostalgia and excitement that Duck Hunt continues to provide to gamers of all ages. It's a reminder of the simple joys and timeless fun that video games can offer.