Game Description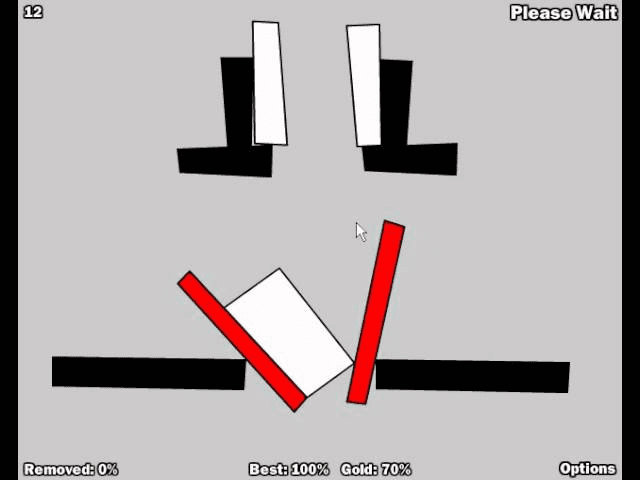 3 Slices is a physics-based puzzle game that tests your ability to divide shapes into equal parts with a limited number of slices. The game features a variety of shapes and challenges, each requiring a different level of precision and strategy to solve. With its simple yet addictive gameplay, 3 Slices offers a satisfying brain-teasing experience.
3 Slices is a delightful and challenging puzzle game that requires players to slice various shapes into equal parts using a limited number of cuts. In this comprehensive article, we'll explore the game's description, controls, gameplay, tips and tricks, game developer, supported platforms, and how to play the unblocked version. We'll conclude with an overview of what makes 3 Slices an engaging and intellectually stimulating gaming experience.
Game Controls
Mastering the game controls is essential for slicing shapes with precision. Here are the basic controls:
Mouse Click and Drag: To interact with the game, players click and drag the mouse cursor. This action allows them to draw lines through shapes, making cuts in a bid to divide the shapes into equal parts or accomplish specific objectives within the game.
How to Play 3 Slices?
Objective: The goal in 3 Slices is to divide the given shape into equal parts or remove certain pieces with a limited number of cuts.
Drawing Slices: Click and drag with the mouse to draw lines through the shape. Each slice consumes a portion of your available cuts.
Equal Parts: To succeed, ensure that each part you create is of equal size.
Limited Cuts: Be mindful of the number of cuts you have available for each level. You must complete the puzzle within this limit.
Progressive Challenge: As you advance, the puzzles become more complex, requiring careful planning and precision.
Tips and Tricks
Plan Your Cuts: Before making a cut, take a moment to plan the angle and location of your slice to maximize efficiency.
Minimize Wasted Cuts: Avoid unnecessary cuts that do not contribute to the goal of creating equal parts.
Use Geometry: Leverage your understanding of geometry to create precise cuts that divide shapes evenly.
Game Developer
3 Slices is developed by Gaz Thomas, a game developer known for creating innovative and challenging puzzle games that require both logic and creativity.
Supported Platforms
3 Slices is primarily available on web-based platforms, allowing players to enjoy the game through internet browsers. It does not require downloads or installations. The game is primarily available on web-based platforms, making it accessible to players through internet browsers on various operating systems. Additionally, there are versions of the game available for both iOS and Android platforms, enabling gamers to enjoy this brain-teasing puzzle on their mobile devices, such as iPhones, iPads, and Android smartphones and tablets. This versatility ensures that 3 Slices can be enjoyed across a wide range of platforms, making it accessible to a broad audience.
How to Play Unblocked
Accessing the unblocked version of the game is straightforward:
Visit Unblocked Game Sites: Use your preferred search engine to find unblocked game websites.
Access 3 Slices: Locate a trusted unblocked game website that offers 3 Slices. Click on the game to start playing.
Enjoy Uninterrupted Gameplay: You can now enjoy 3 Slices without any restrictions.
Conclusion
3 Slices offers a refreshing and intellectually stimulating gaming experience for puzzle enthusiasts. Developed by Gaz Thomas, this browser-based game challenges players to think critically and solve intricate puzzles by slicing shapes into equal parts. With its simple yet addictive gameplay, it's perfect for both casual gamers and puzzle aficionados.
So, if you're seeking a game that sharpens your problem-solving skills and provides hours of entertainment, 3 Slices is the perfect choice. Slice your way through challenging puzzles, master the art of precision, and enjoy the satisfaction of conquering each level. 3 Slices is a testament to the enduring appeal of puzzle games that challenge your intellect and keep you coming back for more.